Home Office: How to stay productive and motivated as a software developer?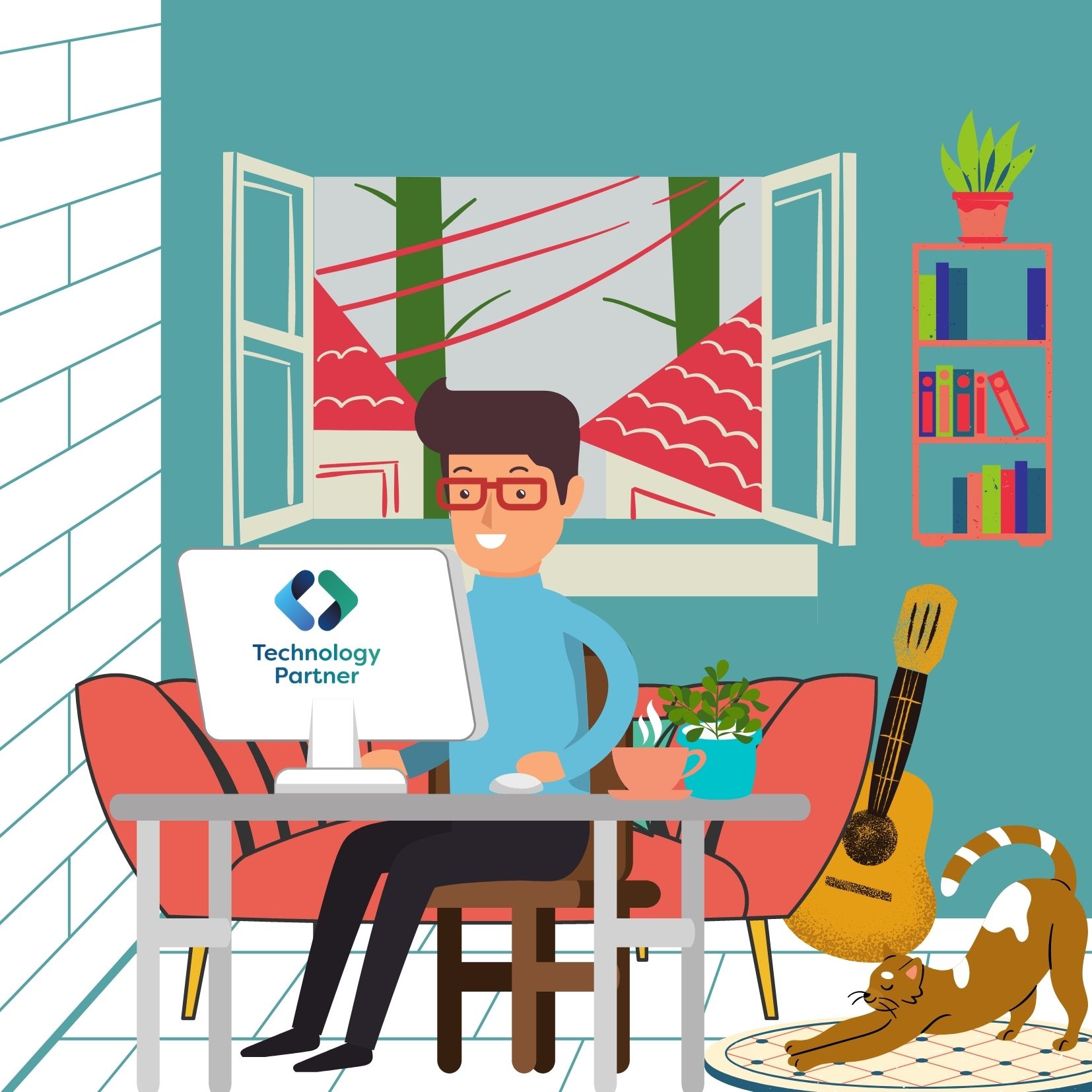 Home Office refers to a form of organization of work carried out wholly or partly at a distance, usually within a home or coworking space. Some jobs have the potential to make Home office easier than others, e.g. IT development. 
Although the developer can do his or her work at a distance with ease but, staying zen and being productive is not for everyone. Here are a few recommendations from Technology Partner's IT Teams. 
The implementation of Home Office for an IT developer
We have chosen to group the implementation of home office for the software developer into 3 points: 
Firstly, the employer must be able to provide his teams with the appropriate equipment to work comfortably. By this we mean a computer, a screen, a mouse. Then, to have the best working conditions, the employer must be able to provide his teams with collaborative tools for exchanging and retrieving technological projects with access to sources and working documents at a distance (VPN or Cloud). 
As a Microsoft Silver Partner, Technology Partner offers its teams the complete office package for collaboration and the Azure Cloud Solution to 

centralize

all projects and the ease of access to all our services with a single connection account (over Azure Active Directory).

 
In order to be as comfortable as possible, it is important to appropriate a professional space within your home or to go to a coworking space. If coworking is not recommended for the software developer, the home space must ensure a certain degree of isolation. 
In this case, it is not recommended to code on one's kitchen table or living room table. The aim here is to be able to separate working life as much as possible. 
Teleworking has recently undergone many upheavals. Some individuals have found themselves having to telework on a daily basis, thus breaking off communication with others. Social isolation is one of the first disadvantages of this work organization. 
In the case of daily home officing, it is recommended to take the time to communicate regularly with colleagues using the tools set up by the company. Activating the microphone and the webcam also enables regular and sometimes less serious exchanges. 
At Technology Partner, we 

organize

lunch sessions where our teams plays games on online platforms to keep up the habits

as

if we could be together physically.

 
4 tips for staying productive while remote working   
As an IT developer, the workload is often heavy. But, in general, these 4 tips can be applied to anyone who wants to remain productive while teleworking. It is then important to get organized, to discipline yourself, to rest and finally to communicate to remain zen and productive. 
The purpose of task planning is to have an overall view of the work to be done. In home office, it is recommended to prepare daily or weekly work shifts, especially if the workload is high. On a sheet of paper or an online planner, scheduling makes it possible to highlight the priorities of a project and to see the end of projects as they approach.  
At Technology Partner, we use the Azure DevOps ticketing tool to schedule tasks by project, in order of priority and complexity. 

 
Discipline when remote working can sometimes be complex. It is strongly recommended to keep the same rhythm and working time as in the office because regularity helps productivity and avoids frustration.   
The Home Officing gives more freedom between the personal and the professional, it is an advantage, but it is to be used with discipline and without forgetting one's working goals. It is important to finish your daily or weekly work within the given time frame. 
Like the two points above, it is important to keep some time for yourself and in this case, even more than at the office. Keep up the pace of work in the morning and afternoon, stopping for lunch and at the end of the day. This sounds logical, but sometimes no gaps are enough to make you feel desperate and tired.   
It is advisable to take mini breaks at regular times and if possible, outside the work area. Walking, going out for a few minutes to get some fresh air also helps you to get some fresh air.  
If the developer notices an increase in fatigue and a drop in motivation, we recommend that he or she favors tasks that can be completed quickly. This is a little trick that allows you to see the end of the tunnel.  
In order to remain as productive as possible, you should not be afraid to contact someone if you need help on a project, as it is important not to get stuck to avoid frustration. In the office, you can sometimes informally ask a colleague for help, so in this same form, it is possible to do so from a distance. 
Finally, we recommend that the developer talk about any problems he may have with a person outside the company or the project to be able to express himself more freely.   
At Technology Partner, we use Microsoft's Teams tool to chat via microphone and webcam. We have meetings every day to talk about projects and blocking points and then we keep a few minutes at the end to joke around. 
Written by Charline Pennisi & Patrick Jominet
Published on 12/01/2021