#9 Video game development: an asset for 21st century companies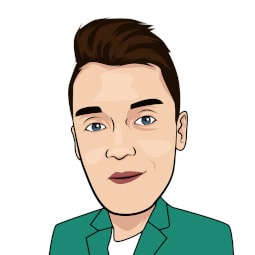 Maxime Gammaitoni joined Technology Partner more than 6 months ago. For Maxime, video game development is a real passion, so we wanted to know a little more about it. After hosting a Technical Lunch on this theme and knowing that the skills acquired can be useful for traditional/start-up companies, he invites you to discover his interview.
Why did you choose to talk about video game development?
Since I was a child, I have been passionate about game creation. In primary school, I started by creating board games/training Card Game with the help of a pen and a few sheets of card stock. 20 years later, I moved on to the design/development of video games, which is for me the most appropriate form of creation to express ideas in a playful way.
What is your background in this field?
After high school, I decided to pursue this passion by entering the ISART DIGITAL school in Paris. I specialized in Game Design and Programming. Game Design (often confused with Game Art) consists in designing the rules and consistency between each element that constitutes the game to create a pleasant experience, controller in hand. As for the programming, it allowed us to understand the platforms dedicated to modern Game Development (web, mobile, multi-support).
My first personal project is called: Granny's Ascent. This little game consists in sending an elderly person to the highest point in the sky *laugh *. It is no longer available on the Apps Store.
The second game, currently being created, is Super Slider Bro, a dynamic puzzle/action Game where the user must control a cube that only moves in a straight line and very quickly.
I have also developed games for clients as a freelancer, including a match 3 (Candy Crush like) for GRDF: City gas, which is available free of charge on mobile blinds
What tools are used to develop video games?
I would like to point out that, as in the development of more conventional applications, there are no good or bad technologies. For example, we do not use the same tool if we want to create a realistic 3D game for console only as for a mobile game cartoon 2D.....
Otherwise, I would say that my favorite tools are:
Unity 3D: A game engine that allows you to port a game to multiple media with the same source code. This tool is complete, offers free licenses and allows you to develop for mobile, Playstation 4 or Occulus Quest (25 different platforms with the arrival of the 2019 version).
Phaser.JS: a Framework widely used for 2D web games
There are also software programs like Game Maker and Construct 2, useful for creators who would like to design a game without real programming knowledge.
How can these development skills be useful to an outside company?
The platforms mentioned above are not only used to create video games. So, for example, skills can be useful for:
Improve/strengthen brand image by promoting gamification. The game is by nature the perfect tool to improve visibility and brand image, especially when it is accompanied by an attractive reward.
Help the sales force with new digital media. For example in architecture by creating a VR environment or with a 3D catalogue. These new playful and original media will be able to enhance the user experience here.
Enrich internal training or recruitment with game engine simulations. For example, RV may be useful for future surgeons so that they can train or be recruited.
How can a developer join a community dedicated to video game development?
There are many ways to integrate a community but, in my opinion, here are some ways:
First, it is possible to integrate a community through the Internet and the many forums for video game development. Personally, I recommend Itch.io because, in addition to being able to discuss, creators can host, distribute and sell their games.
Then, thanks to social networks. Here I am referring in particular to the closed groups on Facebook that are full of amazing creators and very good advice. Also, there is a Discord that works well for these types of communities.
In addition to the virtual, there is also the possibility of joining associations. For example, in Luxembourg and Metz, there is the COIN association, which is composed of professionals, amateurs and enthusiasts. This association organizes many events including Games Jam several times a year.
Games Jam are hackathons specialized in game creation. For a beginner, it is these kinds of events that you have to follow. It is an ideal place to meet interesting people, exchange ideas and learn about the process of creating a prototype video game.
And, what advice can you give to get started in video game development?
First of all, I would say that you have to be passionate about both gaming and development. It is possible to design a game, without much skill. I think that for it to be very harmonious, you have to know the fundamentals, both from an artistic and a technical point of view.
Before starting, it is necessary to monitor the tools available and the techniques used. It is always interesting to know what is being done at the moment to develop well in a technical field.
On the other hand, I advise to remain realistic about the means made available to develop the game. We often hear young enthusiasts asking experienced developers to help them design 3D SCI-FI MMO projects with features that will revolutionize video gaming, but this project requires incredible amounts of resources. So my advice would be not to start a big project from the beginning, but to prototype small playful experiences.
I would also say that specialized schools are very good stepping stones to take off in the world of Game Development, it is up to you to find the one that suits you best.
Finally, I would end by advising you to participate in Game Jam. In my opinion, it is one of the best places to meet experienced developers, receive advice and gain experience.
Written by Maxime Gammaitoni & Charline Pennisi
Published on 17/10/2019