#4 Technology Partner: From an idea to project support in 2019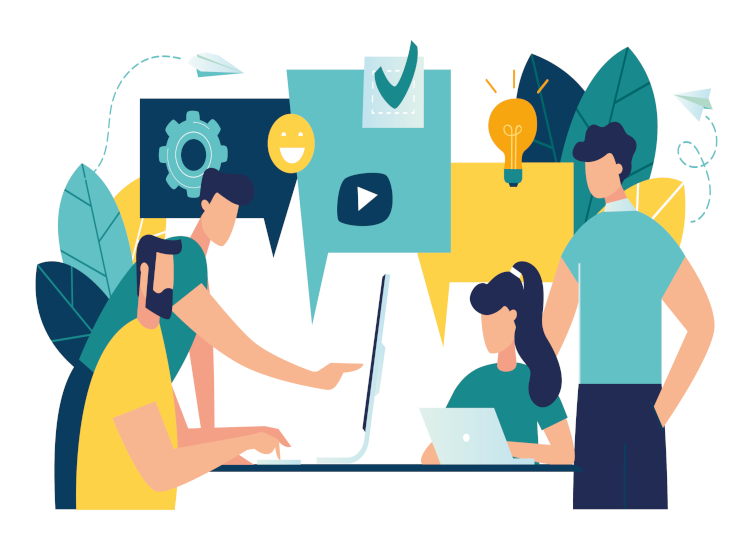 Results-oriented and driven by passion, Technology Partner has more than 20 employees. Our mission is to create and develop innovative solutions that guarantee added value for our customers. Read the interview with Julien Gras (CTO) and Brice Bortolet (Delivery Manager) where they are explaining the "project" side of Technology Partner.
What is the vision of Technology Partner's "projects"?
Brice : Leading a development project is a difficult subject where it is necessary to build a team of experts. With several experiences in digital transformation, we leverage this expertise to support the customer in his changes. Moreover, we know the importance of being able to innovate in a society and the risks involved. It is thus thanks to our tailor-made support that we guarantee satisfaction both on the customer side and for our project team.
What are the different development phases of a project with Technology Partner?
Julien and Brice: To manage the development project properly, we are aware that is necessary to go through several stages. We organize several workshops that aim to understand as much as possible the business needs and technical expectations for project development. Thanks to our skills and our feedback, we make models in order to be able to visualize the project as a whole in an efficient way.
Always in line with a quality approach, we guarantee permanent exchanges where we solicit our customer to test new functionalities. This approach allows us to obtain customer feedback, be more responsive to changes and gain agility.
What types of projects have you already developed and what technologies were used?
Julien : Since the creation of Technology Partner (2017), we have developed several projects in the field of real estate, taxation and wealth management. During these projects, our main technological choices were Net, Java, Angular, etc… As a result of these projects, our development teams have become multidisciplinary and have gained experience in various technologies (Xamarin, React, Azure…).
What is the target for Technology Partner in 2019?
Julien and Brice: With the objective of measured and controlled growth, Technology Partner will continue to develop, which is why we wish to recruit new experts. With a qualitative vision, our development teams work daily in the search for new technologies, methods and practices to improve quality and expand their expertise.
Julien : To conclude this interview, we would like to open our technical events to the general public where teams gather to discuss new technologies. Therefore, I will soon be hosting a workshop on RPA and I invite you to participate in this conference.
Written by Charline Pennisi
Published on 01/02/2019