RPA: what is the potential of Robotic Process Automation for Luxembourg companies?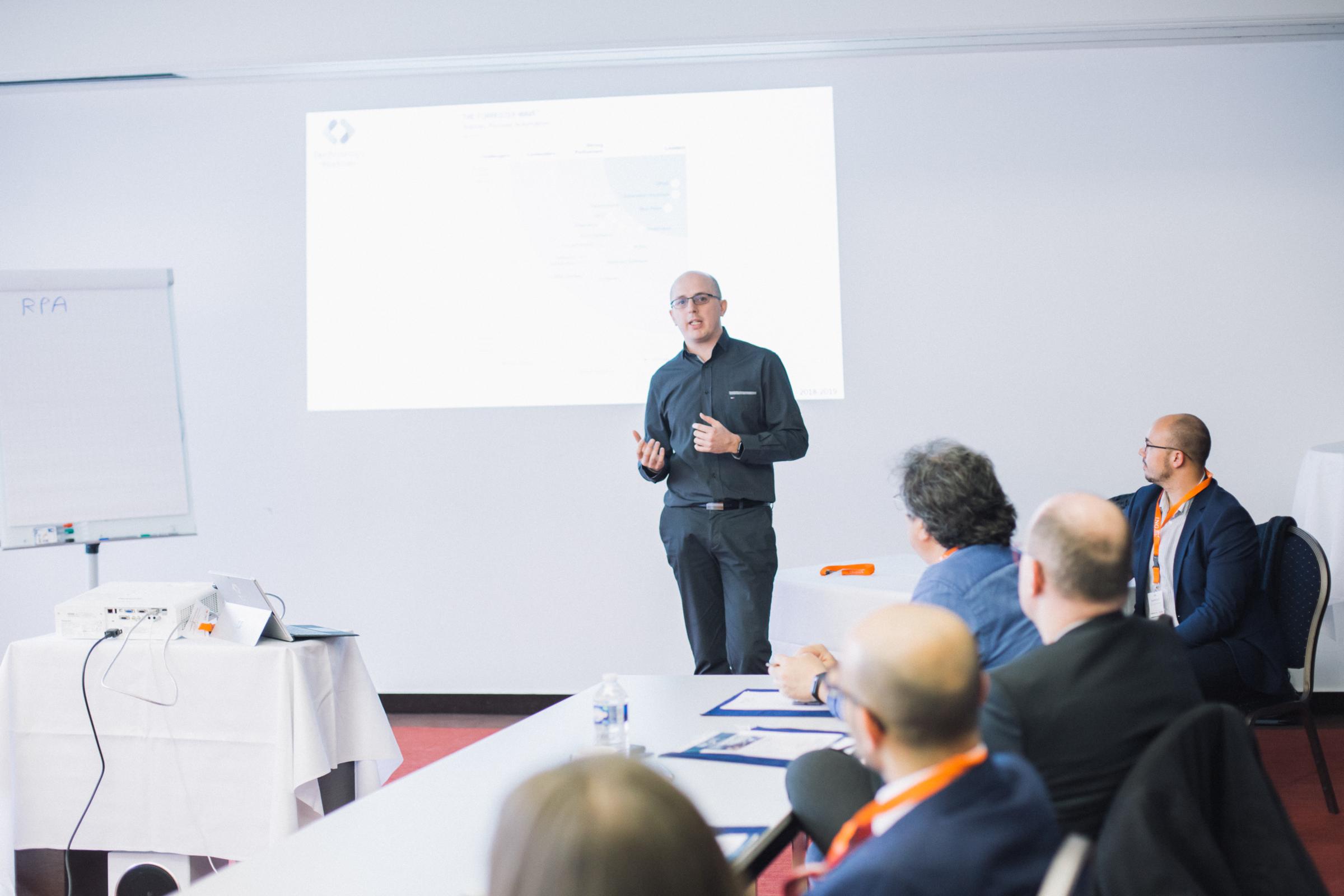 Julien Gras, CTO of Technology Partner, presented the RPA or Robotic Process Automation and its possibilities for organizations. We welcomed nearly 20 participants from several Luxembourg organizations on Thursday 4 April 2019, during a technical event organized by PaperJam Luxembourg. A look back at this technical training, which is important for business.
What are the benefits of RPA for companies? 
RPA is similar to a robot simulating human activity by supporting certain time-consuming steps in a process. In other words, the automation of certain tasks could radically change the way employees work. 
By prioritizing motivating and higher value-added assignments, employees will eliminate tasks that do not require any analysis from their daily lives.  For example, in administrative functions, where information entry and document transmission are daily tasks for many employees. Here, a robot will be able to perform several of these tasks automatically and simultaneously. This is a definite advantage for employees who will be freed from tedious and time-consuming functions. 
Robotic Process Automation is already implemented in several sectors and companies. In addition, companies will appreciate the optimization of their processes by using fewer internal resources for repetitive tasks. This will result in new missions for employees, thus saving time. This process also helps to strengthen or create new activities in competitive markets. To put it simply, RPA makes it possible to support companies, without requiring major developments, with the aim of achieving both economic and human growth. 
Application of RPA in companies. 
During the workshop led by Technology Partner, an overview of the main players (Ui Path, Blue Prism, Automation Anywhere, etc.). Moreover, a concrete demonstration of RPA was presented with one of these tools.  The participants were able to appreciate the ease with which the robot executed the requested rule, for example the encoding of new employees. Julien Gras continued his intervention by giving the floor to the members, who were able to challenge the potential that RPA would have in their organizations.  
A radical change in your processes will take time in the short term to implement, but a real question is in the long term, what are the gains we can make? Technology Partner supports companies in the digitization/automatization of processes. 
For more information feel free to contact our RPA expert : julien.gras@technologypartner.io
Published on 25/04/2019