#13 The value of a communication strategy for an IT company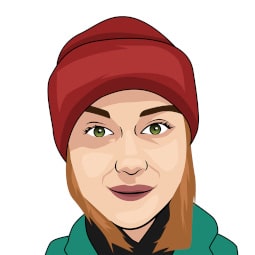 In the world of IT, as competitive as it is, it is necessary for companies to stand out. To stand out for recruitment, for technological projects or even for consultancy. To do this, Technology Partner has chosen to focus on the development of a digital strategy with Charline, who has been in charge of marketing and communication for the past 3 years.
Charline, what is your career path?
I followed a training as a technical salesman at the IUT of Metz. I continued my studies in Bac+3 at the Institut Français des Affaires in International Trade where I did a one-year internship in the company Great Place to Work in Luxembourg. During this internship, I understood the importance of the place of digital technology in our personal and professional lives and the hyper-connected individual.  
So I decided to continue my studies until I obtained a Bac+5 training in Marketing and Communication Strategies Management where I did a two-year internship at Technology Partner.  
Today, I am still at Technology Partner as a communications and marketing manager. 
What are your main missions at Technology Partner?
Currently, I work on my own on all marketing and communication aspects of the company both digital and internal so my missions are very varied. 
The communication around the company, our teams, and our business via digital channels, such as our LinkedIn page and our website, is my main mission. As Technology Partner was created in 2018, we wanted to test and diversify the communication media, and this is interesting because today efforts pay off. We know what media to use, how to hold the attention of our target and how to engage it. 
I also focus my activity around internal communication, well-being at work and the organization of corporate events. This is essential to maintain a good understanding and team cohesion and to prevent risks of any kind. 
What marketing and communication strategy have you implemented at Technology Partner?
When I arrived at Technology Partner, marketing and communication activities were at a standstill and no strategy had been clearly developed, my primary goal was to define objectives.  
At first I studied the company and the market in which Technology Partner operated. Then with the help of management, I built the category of population to reach and the means to capture its attention. We have also gradually built our identity and corporate culture.  
Inbound marketing is the best strategy to implement for our target and our positioning. Content creation is now our leitmotif because it allows us to generate traffic and leads on our media. We are currently thinking about using lead nurturing techniques, especially marketing automation, because this will allow us to better address our audience and its needs.  
We also use SEO/SEA/SMA techniques that significantly increase our visibility on the internet and in a competitive sector, it is imperative. 
I also sometimes do traditional marketing during big events with mass communication, but it is not user-friendly, and our target is extraordinarily little receptive.  
Why do you think it's important for an IT company to develop a communication and marketing strategy?
In my opinion, there are two key points that an IT company must consider: The competitive market and the recruitment of candidates. 
Having a strategy based on these two points allows first to coordinate actions to address its targets in the best possible way. The goal is also to know how you want to talk to them and for how long.  
The collaboration between the teams (sales, communication and marketing, management, ...) is necessary for the smooth running of the actions and guarantees when it is well carried out to stand out on the market.  
What about recruitment? Having a good corporate culture and communicating about digital tools is also a way to hold the attention of potential candidates in a world where headhunting is also a pain to consider for a company.  
The identity of a brand, the positioning on the market or the communication are defined by the communication/marketing strategy. Today, companies have become aware of the importance of communication and marketing, even if the latter is sometimes underestimated and/or misused 
What are Technology Partner's future projects?
We have some great projects to come including our prototype BBrobots associated GovTech Lab Luxembourg and the Ministry of Digitalisation. 
In my field of activity, we want to position ourselves more as experts on automation. I can announce that soon we will release a video on this subject. Stay connected!  
Written by Charline Pennisi
Published on 02/06/2021