#10 Being salesman in the field of IT: a real challenge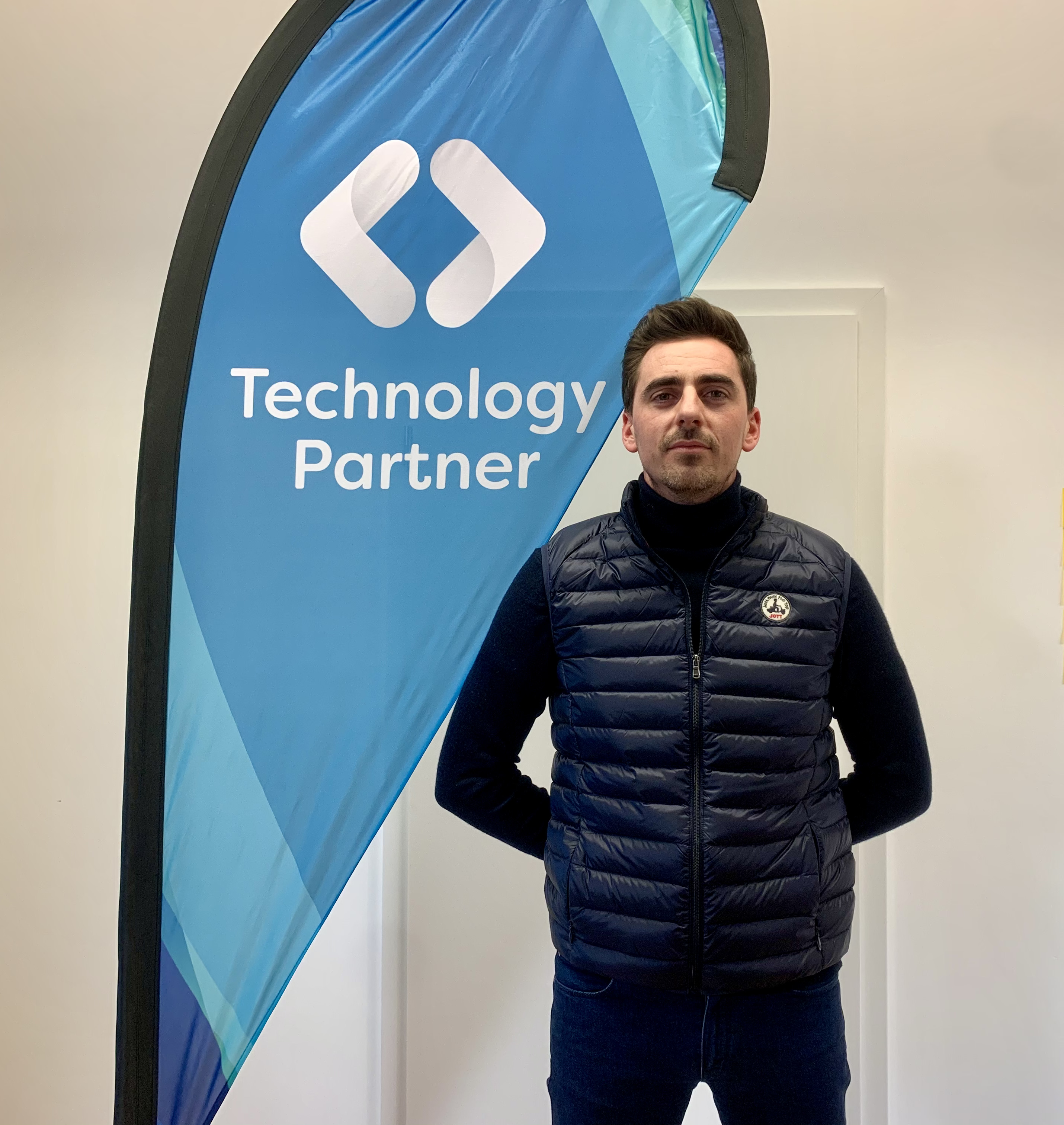 Gregory Millot joined Technology Partner at the end of 2020 and for his first job in the IT world, he retraces his career and then gives his version of the salesman business as part of a team of more than 11 developers.
Gregory, can you tell us what your career was before you joined Technology Partner?
I finished my BTS Sales Force in Nancy in 2010 and then joined the commercial team of Verisure.
For almost 9 years, I evolved quite quickly from salesman, to team leader, then head of department with the creation of the agency Verisure in Nancy. Finally, I had the opportunity to be for almost 6 years, agency director in Metz where I had the management of more than 17 people.
I continued my evolution within the Verisure group to be regional director (interim) of the agencies of Metz, Nancy and Strasbourg for about 1 year.
After so many years of operating in the same market, I wanted to see other things and take on other challenges. So, I left the French market including security to conquer the Luxembourg market which has always been a professional objective.
In 2019, I joined the Linc SA group as a salesperson to sell digital solutions.
And in 2020, I decided to further my experience by turning to the field of IT with the company Technology Partner which was previously part of the Linc SA group.
Anecdote: Don't be afraid to go back if you want to jump better later.
Tell us 5 essential qualities to be a good salesman?
In my opinion, a commercial technician must:
Being able to actively listen to your client
Listening to your client is one thing, but understanding your needs is another. Active listening allows you to gain height, put words on your client's emotions and formalize your real need without preconceived ideas.
Making yourself understood is very important, whether with your clients or your colleagues. To get a message across, whatever it is, you have to choose the right time, the right words and the right tone. Every customer is different, we have to have this ability to adapt very quickly to each profile. Sometimes a customer's NO today could have been a YES tomorrow. So, in my opinion, thinking before acting is the key to a good communicator.
Being a challenger is a way of life for me, both in my professional and personal life. You have to stop questioning yourself, push yourself and try to get more and more. A challenger is also someone curious, passionate and versatile who is not afraid to take risks and get out of his comfort zone.
The salesman must also be a good hunter (laughs), a hunter who does not give up at the first failure, pugnacity must be part of his state of mind. You have to master your subject as much as possible, believe in your product or service, and remember that each action will pay sooner or later.
The hunter must also love adrenaline because the emotional lift is great, sometimes from one day to the next (salary, commission, project, client, closing ...)
A good salesman must know how to organize and also know how to work alone. Autonomy ensures personal progression on set goals, although teamwork and mutual aid are very important. You have to know how to combine autonomy and teamwork to increase your power.
Anecdote:
In 2019, I had a student Lucas de Crick under my wing who was to pass the Negotiable Competition at his school (ESNA Business School).
I trained him in the field for 1 year and by combining Terrain and School, he won the competition of the Negotiable France 2019.  What a pride!! Passing on my know-how, my expertise and seeing my teams succeed are my best memories so far.
What knowledge of the computer world did you have before joining Technology Partner?
Honestly none. I had some basics in Digital Marketing thanks to my job at Linc SA, and also because I am very interested in the subject. I would like to take this opportunity to thank my two former colleagues Laura and Nicolas of Marketing who taught me a lot. But in the world of computer development, it was very limited (laughs) that's why I wanted to take up this challenge.
I like to challenge myself, it allows me to stay focused, to have goals and above all to learn more about the world around us.
Today, what are your assignments at Technology Partner?
Today I have to enrich and maintain Technology Partner's client portfolio and find opportunities. Currently my assignments cover several areas:
Customer canvassing for internal project development
Customer canvassing for RPA (Robotic Process Automation)
Placement of developers for consulting missions
What actions do you put in place to interfere in the IT market?
To better understand this market, I integrate into some projects to get a real view of customer expectations. The exchange with my colleagues is also very important to understand their day-to-day work.
I also participate in meetings and technical workshops and I start answering calls for tenders with my manager.
All of these actions will allow me to move forward and gain strength in this market.
Finally, a word about Technology Partner?
With pleasure. Technology Partner is a young company where I think everything is well framed and the roles well defined, it feels good (laughs).
The company is moving forward, not afraid to think outside the box to take on technical challenges: Like this competition proposed by the Luxembourg Government that we won last week.
The atmosphere is very friendly, and I like it. I am fortunate to be supported by my Marketing colleague, Charline, with whom we help each other a lot.
The company is interested in employees and takes into consideration their opinion, the word "transparency" is really respected, that's what makes everyone get along well and feel quickly integrated.
Thank you and let the adventure continue!
Written by Gregory Millot & Charline Pennisi
Published on 24/03/2021