Technology Partner joins forces with Fit 4 Digital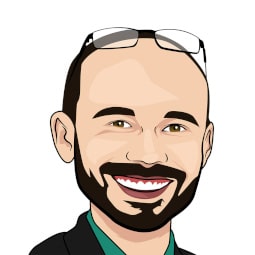 Finding the ideal business partner is without doubt a significant challenge! But once that partner has been found, business really begins to take off! It's in this context that Linc Technology Partner has been signed up by Luxinnovation to participate in its Fit 4 Digital programme. Linc thus gets to benefit from the advantages of the 'Fit4Digital approved consultant' label, which provides a guarantee of the reliability and dependability of its experts. The aim in doing this is to provide help and support to companies in Luxembourg as they go through the process of digitalizing their businesses.
What is 'Fit 4 Digital'?
Fit 4 Digital is a programme aimed at promoting the digitalization of SMEs in order to obtain the best digital technologies. The scheme combines government assistance with IT/business expertise.
Luxembourg's Minister for the Economy has commissioned Luxinnovation to implement and oversee this measure, the purpose of which is to help SMEs with their digital transformation. The organisation in question has therefore specifically selected experts holding 'Fit 4 Digital Approved Consultant' accreditation.
'Today's investments are tomorrow's profits. Helping and supporting your business with the digitalization process is essential in ensuring your long-term survival!'
Brice Bortolet – Delivery Manager – Technology Partner
In order to envisage how information and technologies might be used, Fit 4 Digital provides businesses with a complete 360° assessment.
Digital tools actually have considerable potential to offer in terms of helping SMEs become more efficient, more profitable and more attractive to their clients/customers. The 'Fit 4 Digital' programme helps businesses turn the corner with respect to digital transformation.
Luxinnovation is therefore a key partner for entrepreneurs, startup creators and investors looking to launch innovative businesses in Luxembourg.
Technology Partner's experience at the service of SMEs
Technology Partner, the IT division of the LINC group, helps and supports business professionals in developing their innovative digital projects. Its team is made up of passionate, dedicated developers, project managers and IT consultants specialising in the conception, design and development of high value-added tools.
The advantage a partnership between Fit 4 Digital and Technology Partner offers, therefore, is the ability to improve the performance of Luxembourg businesses over the long term and help and support them as they undergo the process of digitalization. Additionally, having the support of reliable and dependable Luxinnovation-accredited experts provides a guarantee of the professionalism of Technology Partner's consultants.
Working within this framework, the Linc division is able to provide concrete recommendations with respect to digital implementation, including:
Integration of desktop and web publishing software
Bespoke software development
Web and mobile app development
Automation of admin processes
Extranet and intranet creation
In order to do this, Technology Partner has developed a special auditing method, i.e. a complete company analysis that makes it possible to evaluate which business sectors require digital help and support. Once this has been undertaken, focus can then be placed on improving the company's competitiveness, with care taken to ensure that each measure proposed by the experts provides genuine added value.
In order to provide help and support with each different area of business activity with respect to the currently ongoing process of digital transition, Technology Partner is careful to ensure that all members of the workforce are involved in the process of digitalization, and also provides training in the new IT tools put in place.
Sign up to the programme in just 3 clicks
The Fit 4 Digital programme gives professionals the opportunity to benefit from both a free audit of their current situation and a free action plan to help them ensure the success of their digital transition.
Furthermore, the Fit 4 Digital programme gives organisations the chance to benefit (under certain conditions) from financial support amounting to 50% of the costs of implementing a media plan (website content, staff training, etc.).
The Fit 4 Digital scheme is therefore aimed at all SMEs hoping to benefit from both digital technologies and digital marketing as well as bespoke help and support from specialist experts.
Want to find out if your SME is eligible for this programme?
Contact us and we'll arrange for one of our consultants to carry out a current situational analysis of your business
Written by Brice Bortolet
Published on 25/10/2018